25 Rolls of Fota Color Print Film 135-15 400 ISO
02/00 dated Made in the USA by 3M.
Perfect for real estate, family photos or ebay photos.
Shipping $5.00 includes ins. and tracking #.
Credit Card sales limited to bidders with eBay Rating of 10+
and subject to address verification.
5 day hold applies to Personal checks.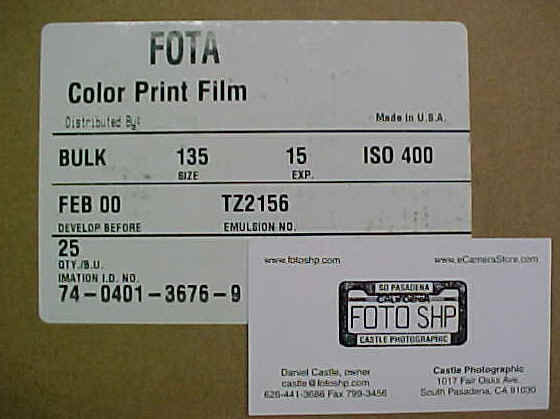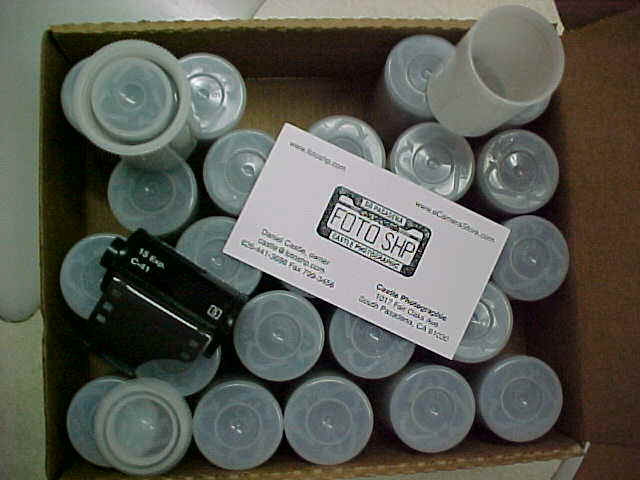 Before bidding as questions if needed. See our eBay auction policy.
www.eCameraStore.com™